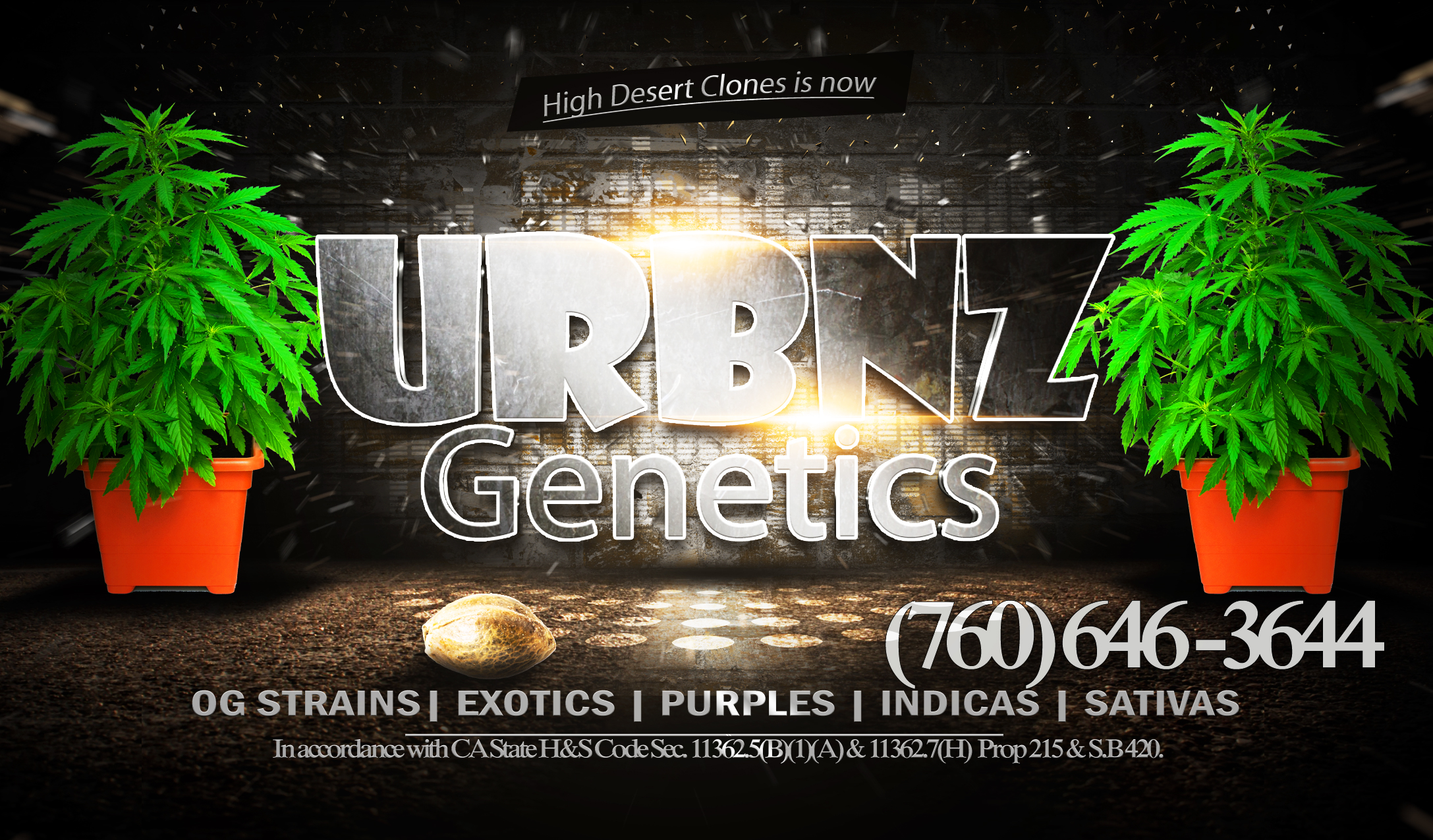 URBNZ is High Desert Clones
News
We experienced such success due to our intensive customer support and amazing genetics that we had to expand. What started as a way to store and verify high quality genetics for just a couple of select growers has grown into something much more. This past summer we were able to connect with growers throughout the High Desert and establish real relationships with the local community.
As the season progressed we slowly started to reach into other areas such as San Bernardino and Riverside growing the collective more and more. What we began to understand is that there was a real need for a company who would take the growers concerns seriously and work with them to achieve their goals. We are just that company.
In addition to the geographical expansion another reason for the name change is that we will begin working closely with cannabis seed cultivators to be able to provide those members who are looking for seeds the same level of service we can provide to those collective members looking for clones.
Here is to another great year and a lot of amazing flowers.