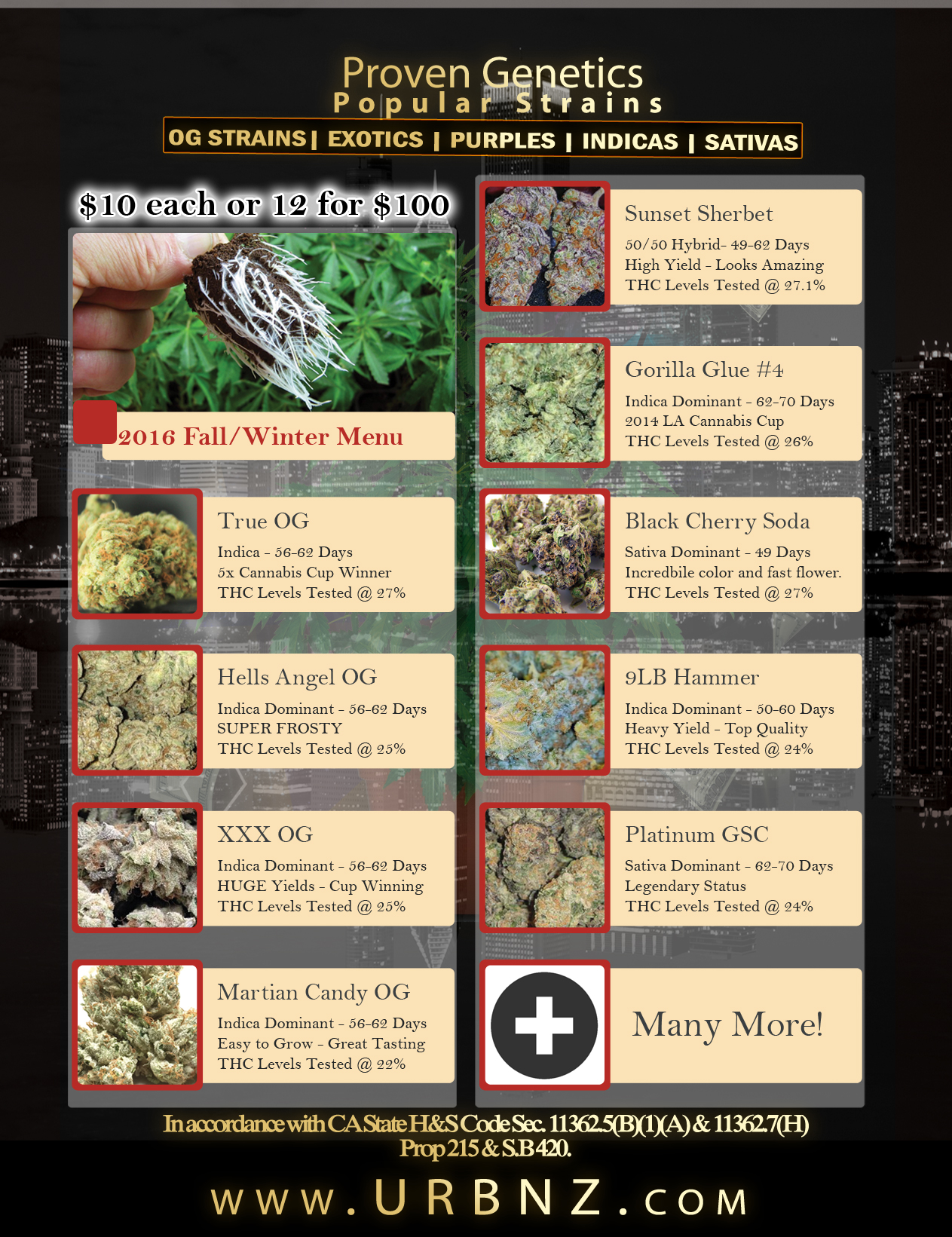 URBNZ Winter Menu
News
Another season is coming upon us and we have a full menu to provide for growers looking to take part in the winter season. We know that winter is mostly for those growing indoors but also for  those growers who like to grow in temperature controlled green houses… and we have built our menu to reflect that.
You will see a lot of new additions such as the 9 Pound Hammer and Jilly Bean, bother of which are expected to be huge favorites, and bother of which have done amazing in the Northern California markets. Both of these strains are brand new to us, we just completed a pheno hunt for the ideal clones to be able to send out. Expect above average yields and amazing flowers.
You will also notice that there are more than a couple of strains that stayed on the menu, such as the XXX OG and Sunset Sherbet. These strains have proven to be just too good to replace. Recently we had a grower who had their XXX OG tested through SCLabs and came out at 29%. With the strong branch structure and high yields both strains are going to be around for quite awhile.
We have a diverse menu, much of which can not be included on the list due to availability and simply the size of the list. but check out our WeedMaps listing for the most up to date availability.